CYC Institute Presents
Proper Lift and Mooring operations
by Pam Bettencourt, Tom Casey and John Landry...photos and video clips Cory Neefus
Important links:
Video clips by Cory posted on Utube
Attaching the hoist
The lift and launch
The retrieval
Manuals by Pam and John
Hoist Operator's Training Guide
CYC Boat Hoist Lifting Sling Guide
The evening was overcast with some rain that contributed to the thin turn out. Never the less, all that attended went away with some tips and had to opportunity to work other people and iron out some of the kinks in their procedures. View the above links for a lot of good information,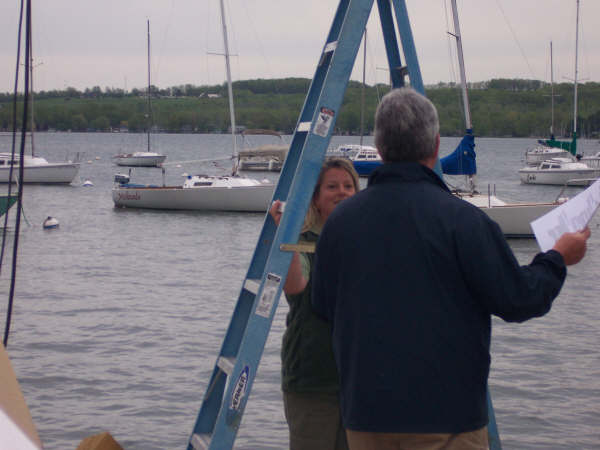 The final word !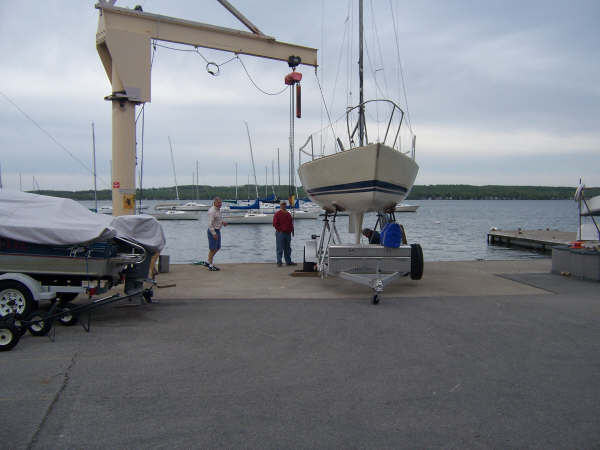 All boats must be prepared before moving to the lift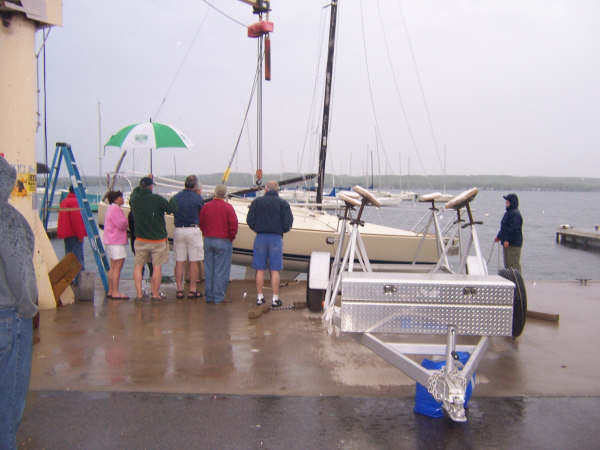 Many hands (out of their pockets) make the job go faster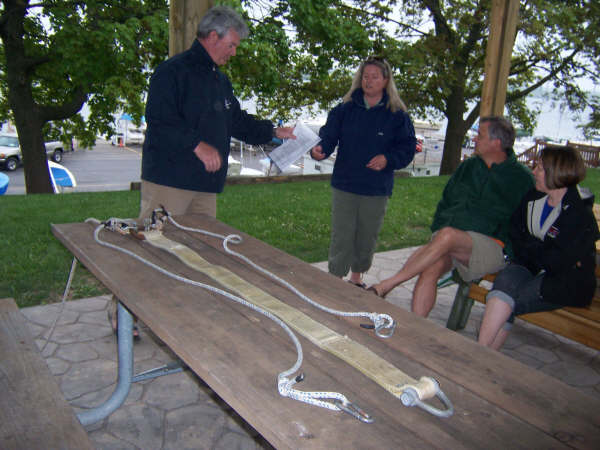 Each dry sail boat has its own lifting rig
Lots of good tips